Who We Are
Dstillery is the leading custom audience solutions company, empowering brands and their agencies to maximize the value of customer data and transform the way they connect with their audiences. We're a group of relentlessly curious data scientists, engineers, and marketing and advertising professionals solving companies' toughest problems in the face of constant technological change.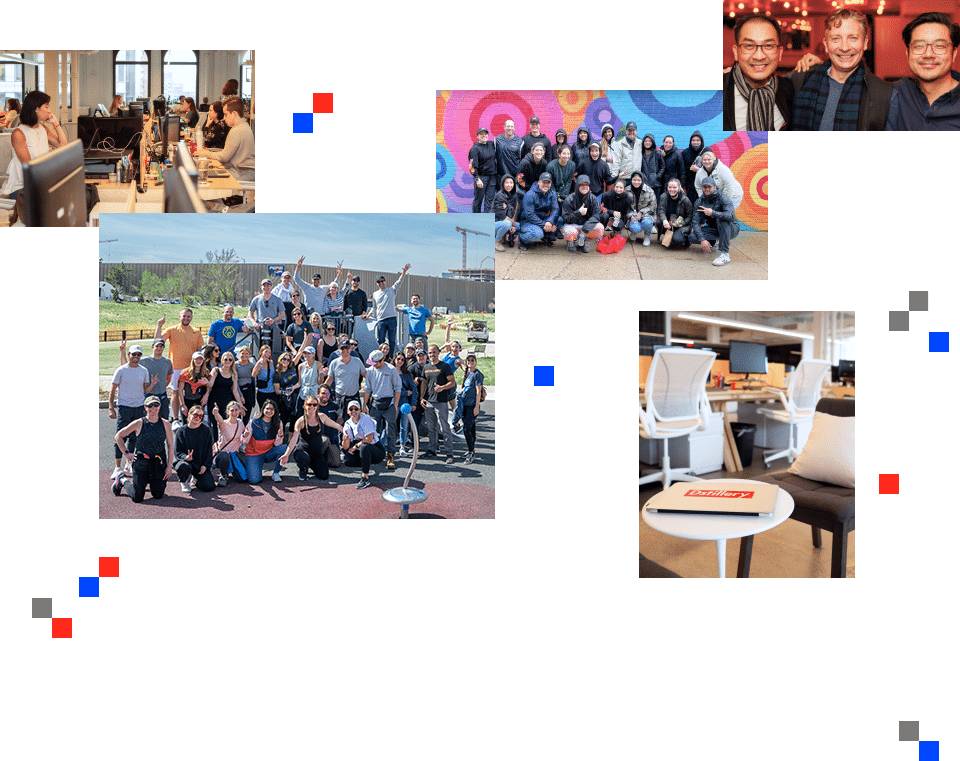 We put our clients first. When our clients succeed, we succeed. And we hire smart people like you to be successful. At Dstillery, we work hard AND we play hard which is why we offer perks including unlimited paid time off, summer Fridays, comprehensive benefit plans & a 401(k) with a company match.
Join the Dstillery family. Apply to one of our open positions today.
Our Principles & Values
Science is at the heart of who we are and what we do. We are innovative, optimistic problem solvers.
We demand excellence at every level of the company. We challenge ourselves with high standards of performance, we embrace tenacity and we reward results.
We are committed to transparency in our technology, products and culture. We are proud to showcase who we are and how we operate.
We hold ourselves to the highest standards of integrity in our relationships with all of our stakeholders.
We act with urgency. We are prepared to take calculated risks, with a bias toward action.
We have learned that through teamwork & collaboration, we deliver the best results for our clients, our company and our team.
We believe in a culture of ownership that respects the need for both professional accountability and work/life balance.
Location
Dstillers are located all across the USA with our Headquarters in NYC.
New York (HQ)
470 Park Ave South, Floor 17
New York, NY 10016
Recent Press
From
MarTech Series
Dstillery's privacy-safe audience targeting solution, ID-free™, can now activate via Deal IDs.
From
Destination CRM
Google delayed the retirement of third-party cookies on Chrome… again. Hear what our Chief Data Scientist, Melinda Han Williams, has to say about the announcement.
From
AdWeek
Over the past few months, Dstillery promoted four executive leaders and over a dozen others who have been integral in progressing the company's mission forward.